Book Your Boiler Service Online
[gravityform id="3″ ajax="true"]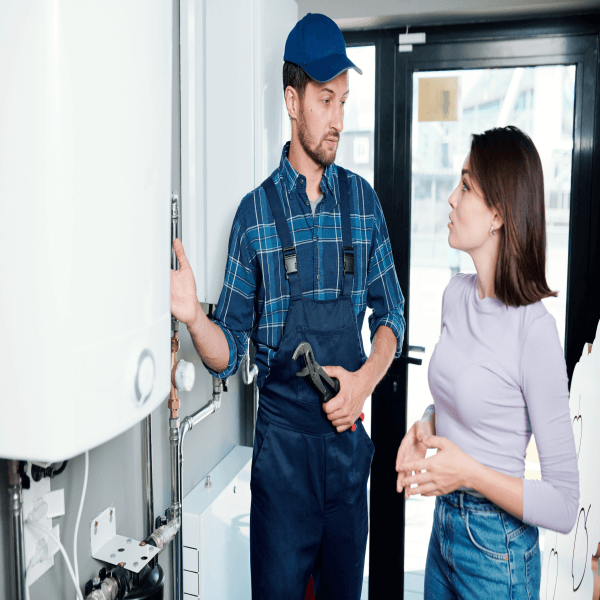 Call To Book Your Boiler Service
Call Us At 051 810681
Is It Worth Getting Your Boiler Serviced?
When your boiler is working properly and the house is warm, many people wonder is it worth getting your gas boiler serviced in Ireland and why they should worry about the extra costs of hiring a plumber to maintain the boiler, after all it is working fine!
For many homeowners servicing their gas boiler or oil boiler, is probably not at the top of their to-do list, and they simply don't remember to service their gas boiler but when your gas boiler stops working properly and breaks down, you will notice the cold immediately, welcome to brass-monkeyville!
A poorly maintained boiler can produce carbon monoxide and an inefficient use of gas, thereby not only increasing your heating bills but there may be an increased risk of releasing hazardous CO2. An inefficiently operating boiler can leak out colorless and odourless carbon monoxide, which is almost impossible to detect without a working carbon monoxide(CO2) alarm. This dangerous gas can pose a serious threat to health for you and your family and even kill if not detected early. To ensure you and your family's safety is one of the most important reasons for regularly servicing your gas boiler.
Book Your Boiler Service Online Here!…
Gas Boiler Servicing
Boilers are often the most forgotten parts of the house, because, as long as they work, people are not inclined to worry about them.
By not regularly servicing your gas boiler, you can cause more potential problems later, especially in winter. Most boiler manufacturers recommend annual maintenance of the boiler, and in many cases the boiler's warranty depends on the service being performed and the correct entry of the service record. The service of a gas boiler is a complex check that a qualified, registered and reputable plumbing company can perform.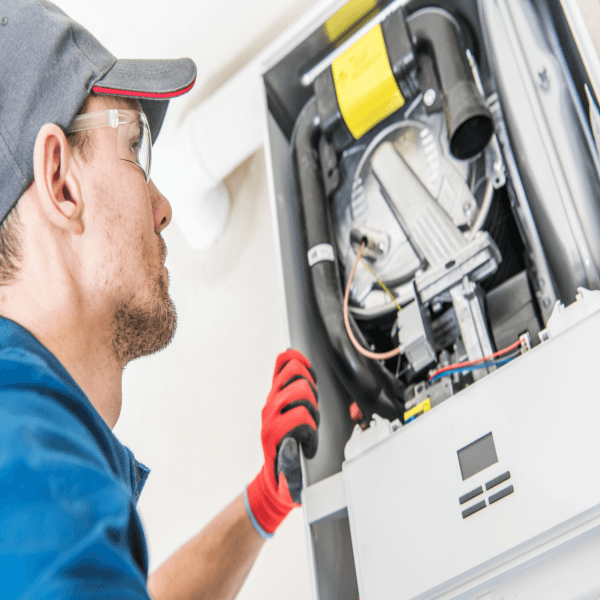 Preventive boiler maintenance is a sure way to keep yourself and your family safe and sound. Regular maintenance of the boiler can prevent damage and expensive gas boiler repairs. A regularly serviced boiler is less prone to failure.
Plumbers are trained and certified to service and maintain your boilers. They know what to look for, and will provide you with the best service and explanations that your home heating systems should continue to work safely and efficiently.
If your boiler is serviced annually, you will have the peace of mind that you have done what is necessary to ensure the safety of your family. In the process you'll also save money on expensive home repairs and your heating bill.
Boiler Care Questions(FAQ)
Enjoy these helpful tips and share them with your friends! 🙂
Are You A Heating Co. Providing Gas Boiler Services?
Related Home Heating Services Available
Book Your Boiler Service Online Here!…